Aaish (transliteration: ʿĀʾish) is an Arabic name for boys that means "one who has a good condition in life"12. Its literal meaning is "one who is alive".3 Aaish is the masculine form of the girl name Aisha.
There is one Companion of the Prophet Muhammad

with the name Aaish:
Aaish bin al-Saamit عائش بن الصامت
The name Aaish may also be spelled as Aish, A'ish, Aa'ish, Aesh, A'esh, Aesh, Ayesh, Aayesh, Aiesh, Ayish, and Aayish.
Below is the name Aaish in Arabic naskh script: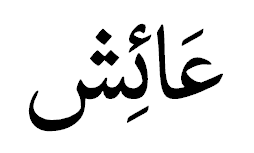 Below is Aaish written in the Arabic ruʿqah script: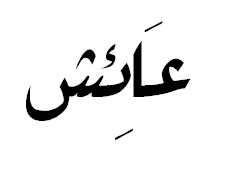 Footnotes